New Worx Cordless Garden Power Tools in South Africa: Embrace the Power of Freedom
With the newest line of Worx cordless garden power equipment, South African gardeners can now harness the power of freedom. Worx tools have swiftly become well-liked by gardeners since they are made to be practical, effective, and versatile. The latest Worx cordless garden power tools that are currently available in South Africa will be discussed in this article along with how they can alter your gardening experience.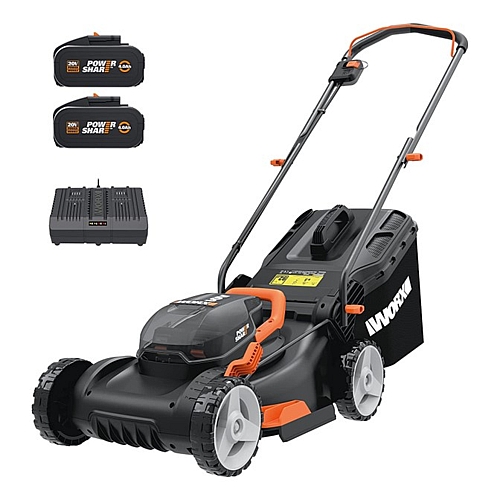 The Worx Cordless Lawnmower is a revolutionary tool for maintaining gardens. Bid adieu to tangled wires and loud gasoline lawnmowers. This amazing cordless device gives you the ability to easily move around your yard. It enables consistent cutting performance without the restrictions of cords thanks to lithium-ion batteries. It meets all of your demands for maintaining your lawn thanks to various cutting heights and a mulching feature. Mowing is comfortable and fun thanks to the lightweight design and ergonomic handles of the Worx Cordless Lawnmower. With Worx, you can enjoy the power and convenience of a cordless lawnmower and get a perfectly trimmed lawn.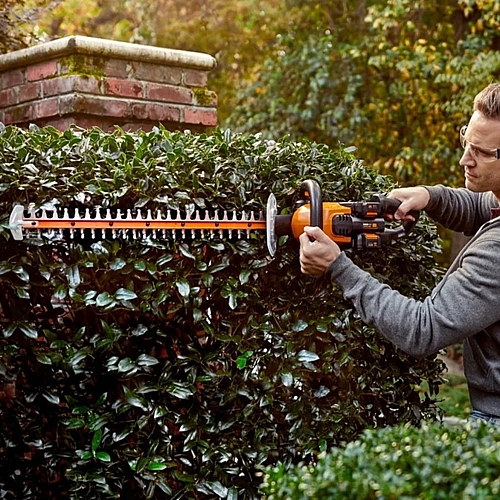 Worx Cordless Hedge Trimmer: With the Worx Cordless Hedge Trimmer, trimming hedges is a breeze. Because of its dual-action blades, which make accurate cuts, your plants will flourish healthily. Reaching even the most difficult regions of your yard is made possible by the cordless design, which allows for unfettered movement. It reduces fatigue with prolonged use because to its lightweight body and comfortable grip. Powerful lithium-ion battery in the trimmer guarantees reliable performance without the trouble of cables. With the Worx Cordless Hedge Trimmer, you can maintain beautiful hedges that are the envy of the neighborhood with ease and precision.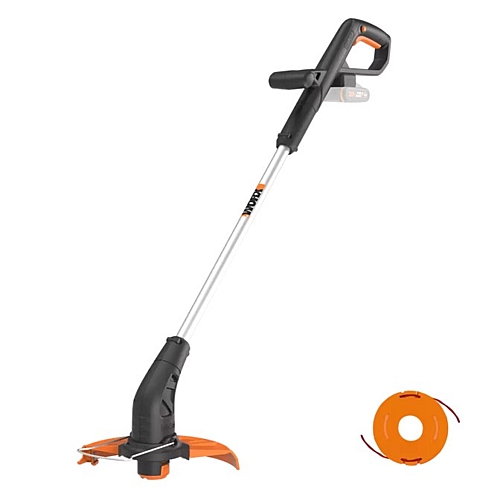 Worx Cordless Grass Trimmer: The Worx Cordless Grass Trimmer makes quick work of overgrown grass and weeds. The automated line feed system and adjustable cutting width of this trimmer guarantee swift and accurate trimming. You may move freely thanks to the cordless design, making it simple to avoid impediments. Long hours of use of the trimmer are made comfortable by its lightweight design and ergonomic handle. The strong battery offers plenty of runtime, enabling you to finish your garden tasks without being interrupted. With the Worx Cordless Grass Trimmer, you can easily maintain a nice landscape while streamlining your trimming process.
Worx Cordless Leaf Blower: The Worx Cordless Leaf Blower makes it simple to keep your garden clear of trash and clutter. This tool's powerful airflow, which is powered by a high-capacity lithium-ion battery, quickly clears leaves, grass clippings, and other debris. You can modify the airspeed with variable speed control to suit various jobs. Because of its lightweight construction and ergonomic handle, it is easy to handle and uses less energy over time. By doing away with the inconvenience of cords, the cordless design allows for unlimited movement. Take advantage of the power and ease of the Worx Cordless Leaf Blower to maintain the cleanliness of your landscape all year long.
Gardeners in South Africa now have access to the independence and convenience they need for effective and pleasant gardening thanks to the new Worx cordless garden power tools. Worx tools have become essential for caring for attractive landscapes because to characteristics like cordless mobility, strong lithium-ion batteries, ergonomic designs, and various functionality. With Worx, you can harness the power of freedom and make gardening a seamless and rewarding activity.