Draper Long Reach Polesaw and Hedge Trimmer (800W) (78597)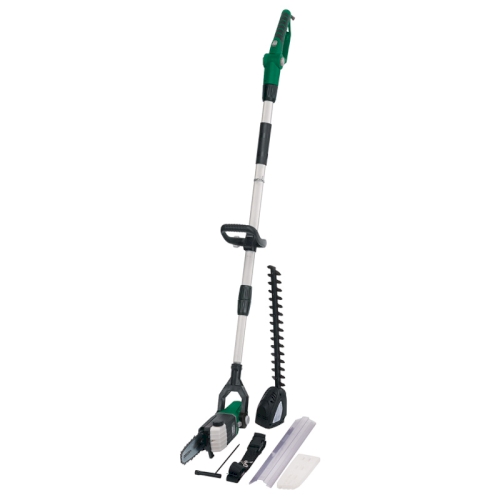 Description
Draper Long Reach Polesaw and Hedge Trimmer (800W) (78597).
Features:
Aluminium telescopic shaft • Adjustable D type front handle • Adjustable soft grip rear handle • 8 position hedge trimmer head • 4 position polesaw head • Quick change head mechanism • Adjustable shoulder harness • Oregon Chain & Bar • Dual harness support points • 7M cable • Self oiling chain with 125ml oil reservoir • chain tensioning tool. Display Carton.
Specifications:
Maximum head height 10M
Max. head height (suction) 6M
Maximum output 85L/min
Suction aperture 25mm
Output aperture 25mm
Engine 2.5HP – 4 stroke
Displacement 98cc
Start recoil
Fuel tank capacity 1.4L
Weight 11kg
Only logged in customers who have purchased this product may leave a review.