GoodRoots Garden Tending Kit (GOODR-BFCOMBO)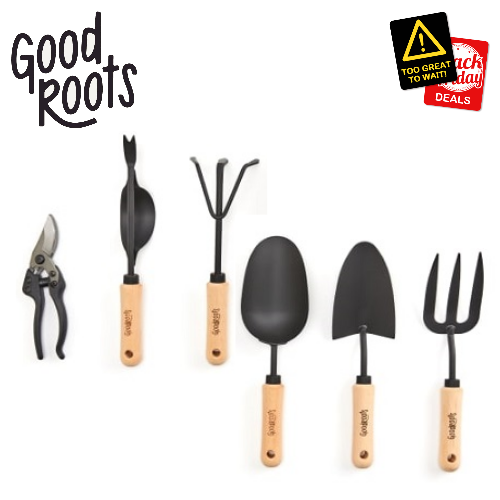 GoodRoots Garden Tending Kit (GOODR-BFCOMBO)
Description
GoodRoots Garden Tending Kit (GOODR-BFCOMBO)
Bringing joy to people and plants, Good Roots is all about nurturing nature and enriching the lives of plant parents. Catering for those who seek a deeper connection to their plants, Good Roots supports, inspires and empowers through their range of practical plant product.
The ultimate garden kit to tend to your beloved plants.
Kit includes:
GoodRoots Pruning Shears
GoodRoots Potting Scoop
GoodRoots Gardening Hand Cultivator
GoodRoots Gardening Hand Trowel
GoodRoots Gardening Hand Fork
GoodRoots Gardening Hand Weeder
Only logged in customers who have purchased this product may leave a review.