Plant Growing Tube T8 2FT 9W | LEDT8PG-A2FR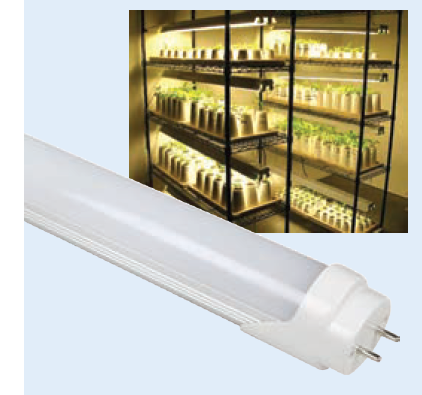 Plant Growing Tube T8 2FT 9W | LEDT8PG-A2FR
Description
T8 Plant Growing SMD LED Tubes: Plant Grow Lamps have LED's that produce light in Blue (450nm) and Red (660nm) wavelengths that are ideal for promoting photo-biological processes in plants.
These lamps can be used wherever plants do not receive enough natural light or in agricultural applications.
Product is ideal for indoor use or use in IP65 lighting fixtures
Wavelength: 450nm 660nm
Easy to install
Installation to be done by a qualified electrician
Requires Surge Protection
Low Maintenance
Only logged in customers who have purchased this product may leave a review.